BROKEN DOWN?

FLAT BATTERY?
WON'T START, OR HOLD ITS CHARGE?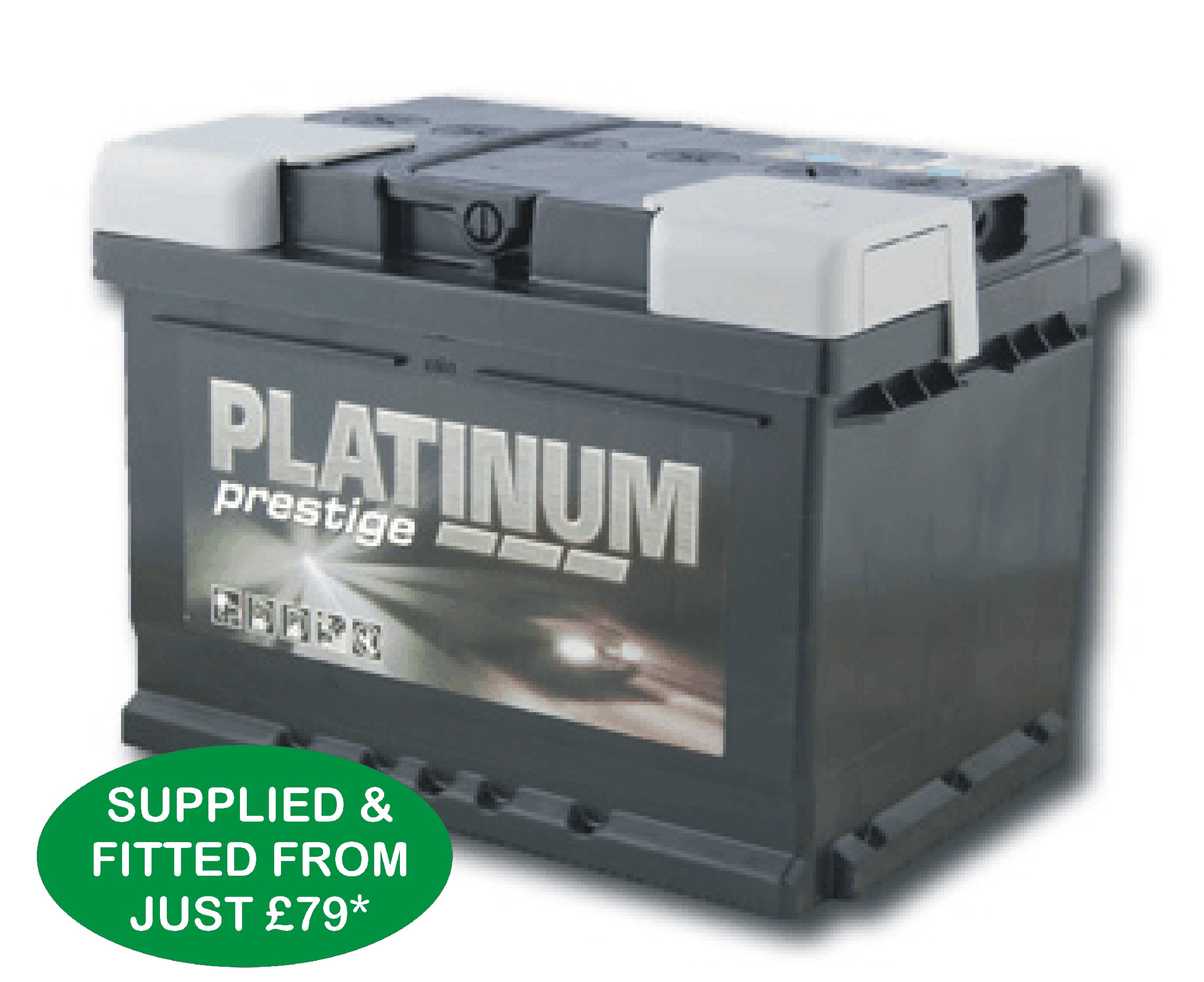 Brand New 3 Yr PLATINUM Battery
WE SUPPLY & FIT A
BRAND NEW 3 YEAR WARRANTY PLATINUM PRESTIGE BATTERY,
AT YOUR HOME, WORK OR ROADSIDE,

ANYWHERE THROUGH OUT WEST SUSSEX
24/7 & 365 DAYS A YEAR!
Phone AC Services NOW on
07960 77 69 99

If we can help, we will!!
PAYMENT METHODS ARE CASH, DEBIT & CREDIT CARD, OR PAYPAL.
CHEQUES ARE NOT ACCEPTED!
---
*PRICES ARE CHARGED DEPENDING ON TIME OF DAY, DISTANCE TO BREAKDOWN, COST OF BATTERY. ALL PRICES QUOTED ARE FULLY INCLUSIVE OF VAT. CALL OUT CHARGE** OF £49/£59 TO BE MADE BEFORE SERVICE VAN IS DISPATCHED, BALANCE PAID ON COMPLETION. PRICE QUOTED OF £79, IS FOR A DAYTIME CALL OUT, WITHIN 5 MILES OF BASE, FITTING A 063 BATTERY.
**CALL OUT CHARGES - MON-FRI 8am-6pm £49. ALL OTHER TIMES, CHRISTMAS DAY, BOXING DAY, GOOD FRIDAY AND BANK HOLIDAYS IS £59. IF A NEW BATTERY IS FITTED, THEN CALL OUT CHARGE IS REDUCED. IF FAULT FOUND TO BE OTHER THAN A BATTERY, ONLY CALL OUT CHARGE IS PAYABLE. PHONE FOR PERSONAL QUOTATION. ALL GOODS REMAIN THE PROPERTY OF "ACS" UNTIL PAID FOR IN FULL.
WARRANTY DOES NOT COVER COMMERCIAL VEHICLES, TAXIS, OR VEHICLES WITH KNOWN ELECTRICAL DEFECTS. ALTERNATOR CHARGING RATES ARE CHECKED WHEN FITTING A NEW BATTERY AND A REPORT IS MADE.
BROKEN DOWN? ACCIDENT?
FLAT TYRE? FLAT BATTERY?
NEED HELP OR RECOVERY?
NO AA OR RAC BREAKDOWN COVER?
WE HAVE A 7.5 TON TILT & SLIDE RECOVERY TRUCK, READY TO HELP!
WILL CARRY CARS, VANS & 4x4'S!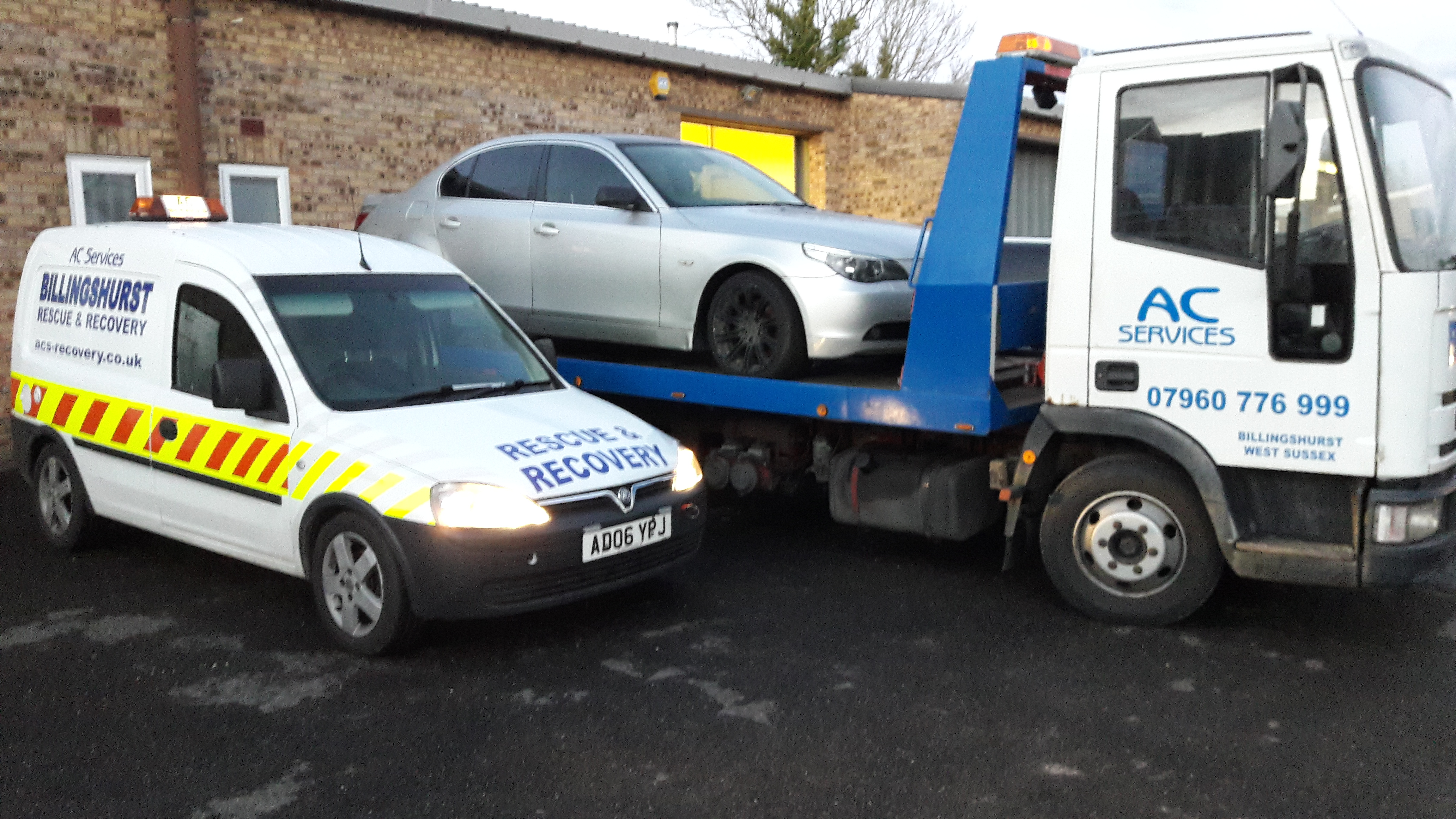 7.5 Tilt and Slide and Service Van
Phone AC Services now on

or for Non Urgent - (01403) 786861
If we can help, we will!!
£49 Call out charge 8am-6pm Mon-Fri
£59 Call out charge 6pm-8am Mon-Fri & Weekends
Saturdays, Sundays & Bank holidays are charged at £59. Mileage charges apply for any journey over 10 miles round trip from our base in Billingshurst, West Sussex. Additional mileage charged at £1.25 per mile round trip. Payment to be made via Debit card, PayPal, or cash on arrival, unless vehicle is coming back to our workshop for repair.
"Keeping West Sussex moving!"
acs-recovery.co.uk
Find us on FACEBOOK &
Twitter @AirConReGas