Please complete the form below for more information. The more information you give here, the more accurate we can be with our reply.
If you require urgent assistance, we would suggest ringing, as this will give you a prompt answer.
CONTACT PHONE NUMBERS
Auto Air Con Repairs Mobile - 07796 917 118
Recovery Truck - 07960 77 69 99 (24hr)
AC Services Workshop - 01403 78 68 61 (9-5)
If you can't reach us on your chosen number, please call one of the others, they will be able to help you.
You can also contact us via twitter @AirConReGas
or find us on Facebook!
If we can help, we will!
BROKEN DOWN? ACCIDENT?
FLAT TYRE? FLAT BATTERY?
NEED HELP OR RECOVERY?
NO AA OR RAC BREAKDOWN COVER?
WE HAVE A 7.5 TON TILT & SLIDE RECOVERY TRUCK, READY TO HELP!
WILL CARRY CARS, VANS & 4x4'S!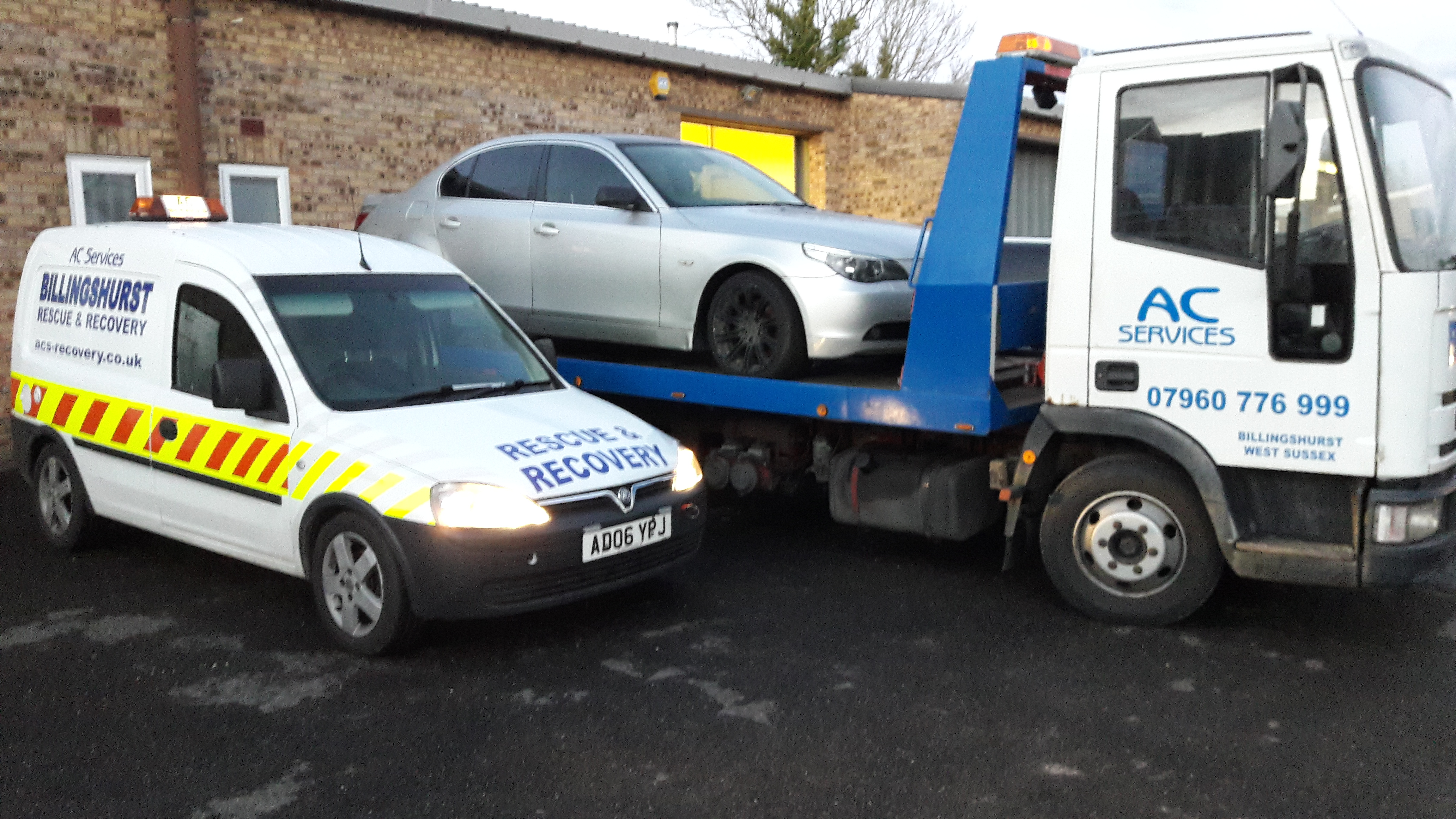 7.5 Tilt and Slide and Service Van
Phone AC Services now on

or for Non Urgent - (01403) 786861
If we can help, we will!!
£49 Call out charge 8am-6pm Mon-Fri
£59 Call out charge 6pm-8am Mon-Fri & Weekends
Saturdays, Sundays & Bank holidays are charged at £59. Mileage charges apply for any journey over 10 miles round trip from our base in Billingshurst, West Sussex. Additional mileage charged at £1.25 per mile round trip. Payment to be made via Debit card, PayPal, or cash on arrival, unless vehicle is coming back to our workshop for repair.
"Keeping West Sussex moving!"
acs-recovery.co.uk
Find us on FACEBOOK &
Twitter @AirConReGas